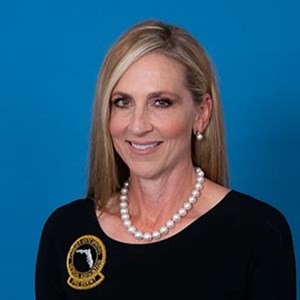 Professional Bio
Lee Ann Brown, DO, FAAPMR, is board certified in both Physical Medicine and Rehabilitation and Pain Management. She specializes in the accurate diagnosis and effective treatment of pain through a variety of non-surgical techniques including, electrodiagnostics, therapeutic exercises, spine and joint injections, assistive devices, medication and other rehabilitation therapies. After obtaining her medical degree at West Virginia School Osteopathic Medicine, Dr. Brown completed her residency in Physical Medicine and Rehabilitation at Northwestern University.

Dr. Brown was granted the prestigious William Randolph Hearst Fellowship Award at Northwestern Rehabilitation Institute in Chicago. Dr. Brown uses the latest in technology and advanced treatments in order to restore the maximum movement and functionality to her patients. She treats and manages chronic pain without the risk, expense, and recovery time associated with surgical intervention. She is the past president of the Pinellas County Osteopathic Medical Society.

Dr. Brown is the Chief Executive Officer of the Spine Pain and Orthopedic Injury Center in Clearwater, Florida. She is the Immediate Past-President of the Florida Osteopathic Medical Association and serves as Vice-President of The Prescription Drug Monitoring Program (PDMP).

Active Member
---